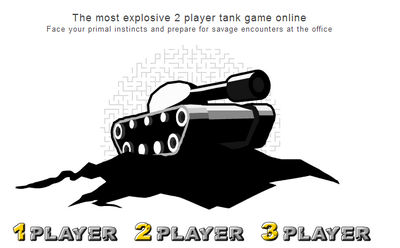 Welcome to Tank Trouble Wiki
Tank Trouble wiki - Play Tank Trouble @ www.tanktrouble.com
Tank Trouble
[Tank Trouble] is a game designed by Danish Mads Purup. It is a maze party game with 1-3 players on one computer. The objective of the game is to destroy the other tanks to get a point. The tank shoots bullets that bounce off of walls. There are 6 additional weapons, each with their own special powers.
There are several versions of this game. Primary version created by official site.
Latest activity
Tank Trouble is awesome and a two player and three player game.